Like painters, our artisans mold materials and colors to create unique works.
With our creations we try to convey the authenticity of Made in Italy craftsmanship. An interaction of elements, geometric shapes, colors and materials, becoming art.
Small gestures, careful and conscious, never repetitive, work the material to give shape to your ideas, also unique and unrepeatable.
A perfect balance between tradition and innovation, always guided by inspiration, in search of beauty.
Techniques and skills come together in a creative process that comes from tradition and experience, leading toward innovation and uniqueness.
What has made us a point of reference for many high fashion companies is our team's high skills, its passion and skillful mix of technology and craftsmanship.
We work materials giving them the shape of your dreams, creating exclusive artworks.
Art, fashion, craftsmanship come together in the creation of unique jewelry.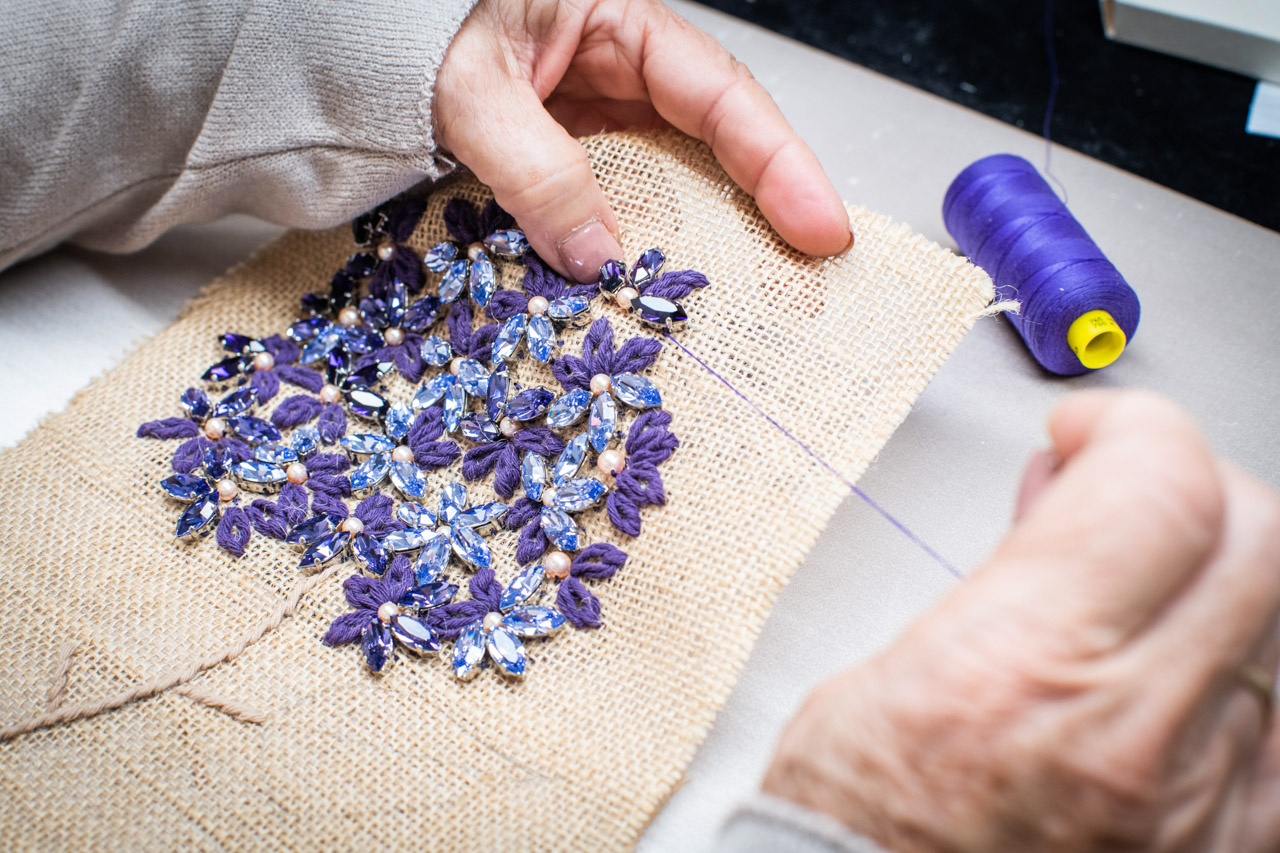 Our company has begun a path of revolution and change toward sustainability.
We pay great attention to the search for natural materials, such as wood and stone, lead-free metals, to minimize the environmental impact of production.
We strive to improve the company's energy efficiency: in fact, we use water-based paint coloring, as well as the latest LED lighting… small steps toward an increasingly sustainable future.